"Peaches"
CH Dogwoods Georgia Peach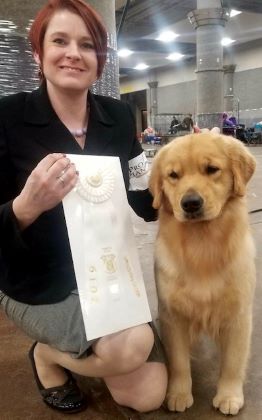 "Georgia"
CH Dogwoods Southern Belle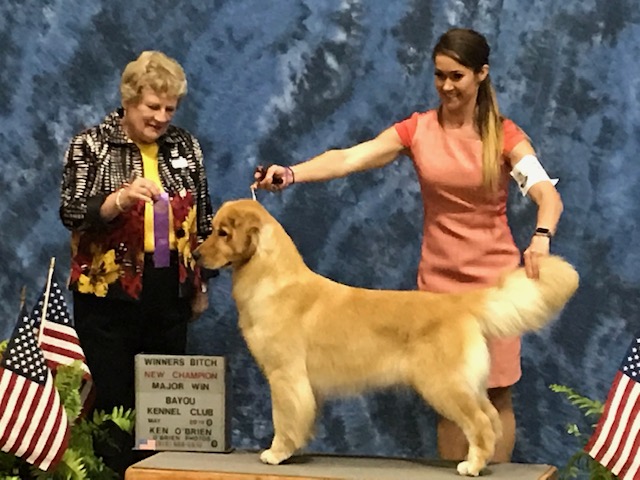 "KIRA"
CH GRCH Dogwoods Bright Morning Star
Kira died having a c-section in Dec 2014
(Moses' first Champion offspring Pictured from the puppy class at 10 months)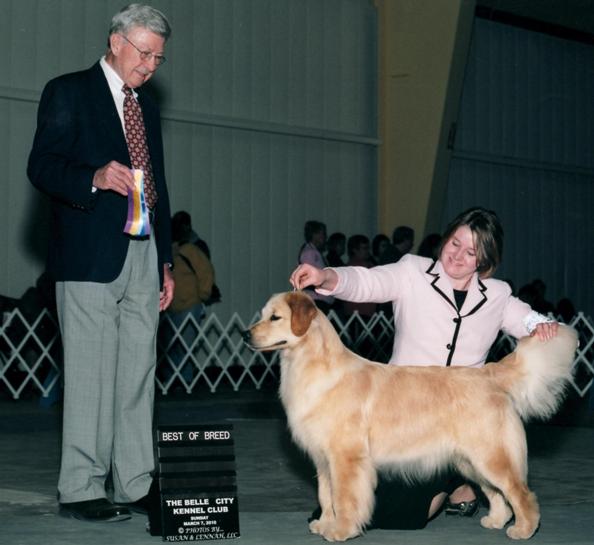 "Gibby"
Dogwoods Summertime Fling
Gibby lives in DFW metroplex
AKC CH Pointed

"Nicole"
CH Stormy Point's I'm All That !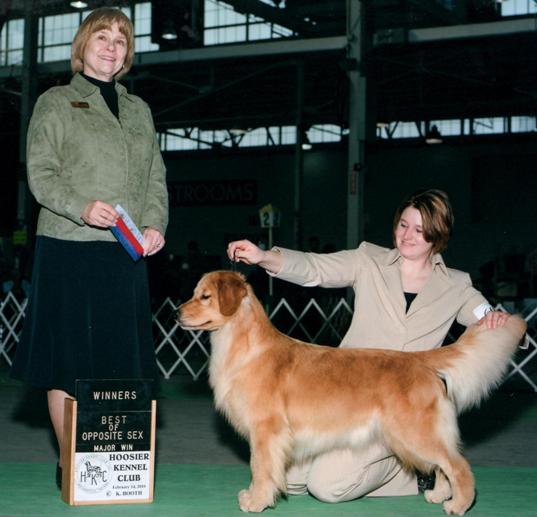 Nicole lives in Virginia and was co-bred and is co-owned with Jan Grasso of Stormy Points Golden Retrievers
"Serta"
Hillside Whose Bed Have Your Boots Been Under?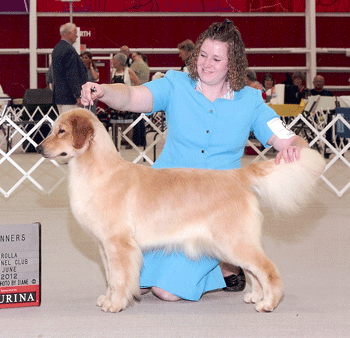 Serta is a Moses daughter co-owned with Sharon Rosenkoetter of Hillside Golden Retrievers in St Louis, Mo. Serta is retired and lives in Dallas.
Happy, CH Amica Dogwood Let The Sunshine In!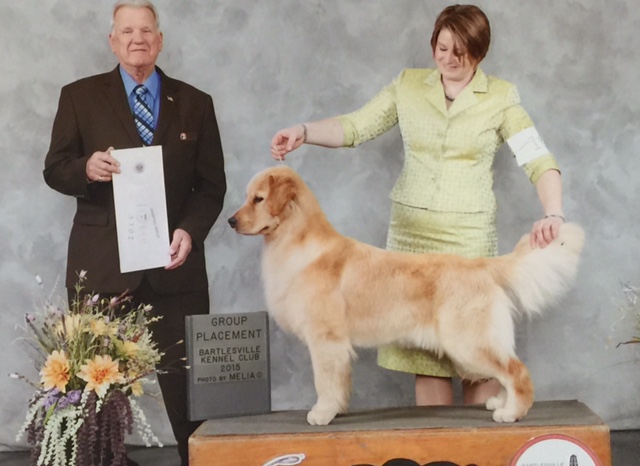 "Taffy" Ch Ptd Dogwoods Saltwater Taffy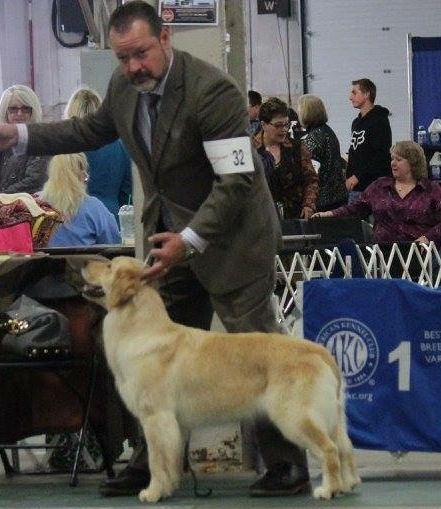 Taffy is a 5 pt Specialty winners Bitch




Dogwood Springs Golden Retrievers
Colleen Maddox: (903)569-3152
Scott.Maddox@sbcglobal.net